Aidan Martin
Aidan Martin is a singer/songwriter from South Shields, who made it through the auditions in X Factor 2017!
He's a creative guy, so his brief was actually pretty prescriptive. He had the idea for the triangle dot 'A' for his logomark. Once I'd created this, I shaped a completely custom typeface around his vision, creating an elegant and supremely modern finish to spell out the rest of his name.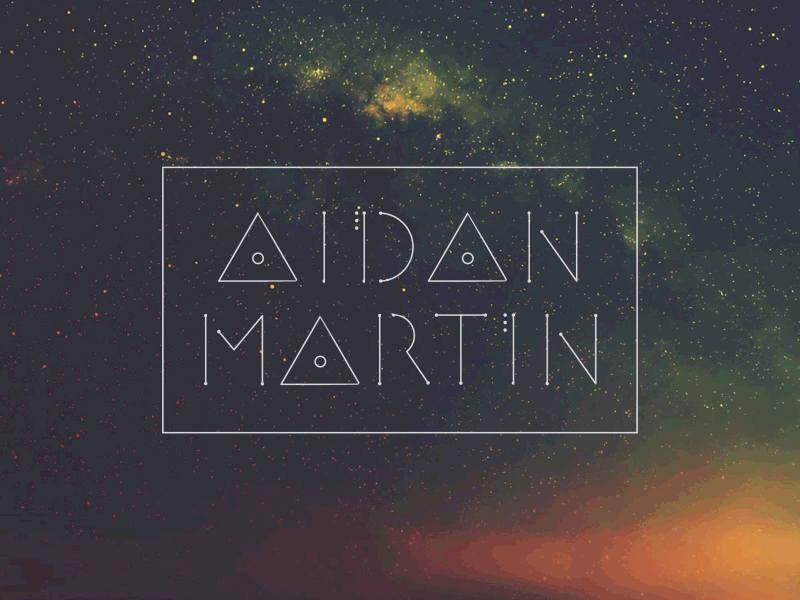 Aidan on the X Factor auditions.
One of Aidan's performances.